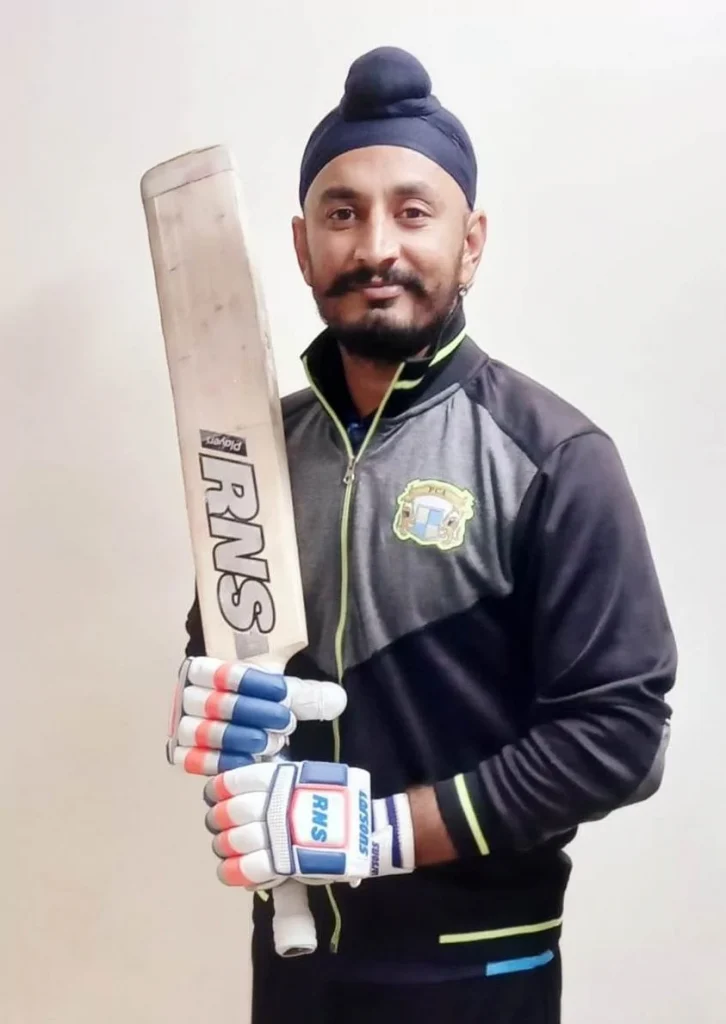 The club is very excited to announce our first signing for the new season … Jiwanjot Singh, welcome to The Ridings! CSCC has pulled off a tremendous coup ahead of the 2022 season by signing India A batsman Jiwanjot Singh.
The 31-year-old has scored almost 5,000 first class runs , including 11 centuries, and represented India A against a South African side featuring Quinton de Kock and Dane Vilas. Jiwanjot will slot straight in at the top of the order for Sodbury whose first XI play in Division One of the Gloucestershire County League. Club captain James Rendell said: "We have been in talks with Jiwanjot for a couple of years and are now really looking forward to welcoming him to the Ridings. We are keen to continue developing the club on and off the pitch, and Jiwanjot's professional experience, enthusiasm and desire to join have been key factors in signing him."
As well as playing for the club, Jiwanjot will have an active coaching role. He will be supporting the senior training nights, and will work alongside our qualified youth coaches to help develop the club's next generation. "This fits in perfectly with our aim of supporting our youngsters to help them reach their potential, and create Sodbury cricketers for the future".
Jiwanjot, who is from Punjab in north-west India, also bowls off spin. His highest score is 238 and he averages just under 40 in first class cricket. He currently plays for Chhattishgarh. He said: "I would like to thank everyone at Chipping Sodbury for making this possible. We have been talking since 2019, and it's very exciting that this great opportunity is now finally happening. I look forward to working with the team, sharing my experience and instilling a brand of cricket that will take the club to the next level in the years to come. My key focus will be on the process rather than the result. I am also looking forward to coaching the young exciting talent coming through the youth set up of the club, and hopefully I can learn something new from them as well!"